NEW! My first book translated into English has been published. The title is: "95 Theses on Humanism: Christianity and Enlightenment, Secularism and Freethinking" (publisher Wipf and Stock, Oregon, US, 202 p.) See below for more information or watch the video clip.
NEW too: an article on "Ten years after the banking crisis, or should we say, the moral and spiritual crisis? A painful parallel regarding the state of our Western culture". (see below)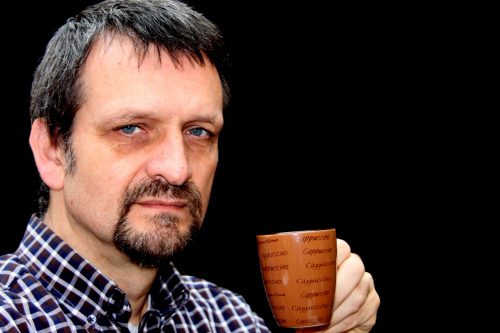 "If you do not share what is in you, people will not guess it."  My wife tells me this since years.  That's wisdom!
This is the reason why in the summer of 2017 I set up this personal website with articles and columns (48) as well as brochures (2) and books (4) that flowed from my pen. Unfortunately for you, I write in Dutch, but until now 2 brochures, 5 articles and one book have been translated into English:
My latest book, "95 Theses on Humanism: Christianity and Enlightenment, Secularism and Freethinking"  (first published in Dutch by Boekscout.nl in 2017), has been translated and published now (by Wipf and Stock, Oregon, US, 202 p., ISBN 13: 978-1-5326-5536-4).
You can watch the video clip here (2'55").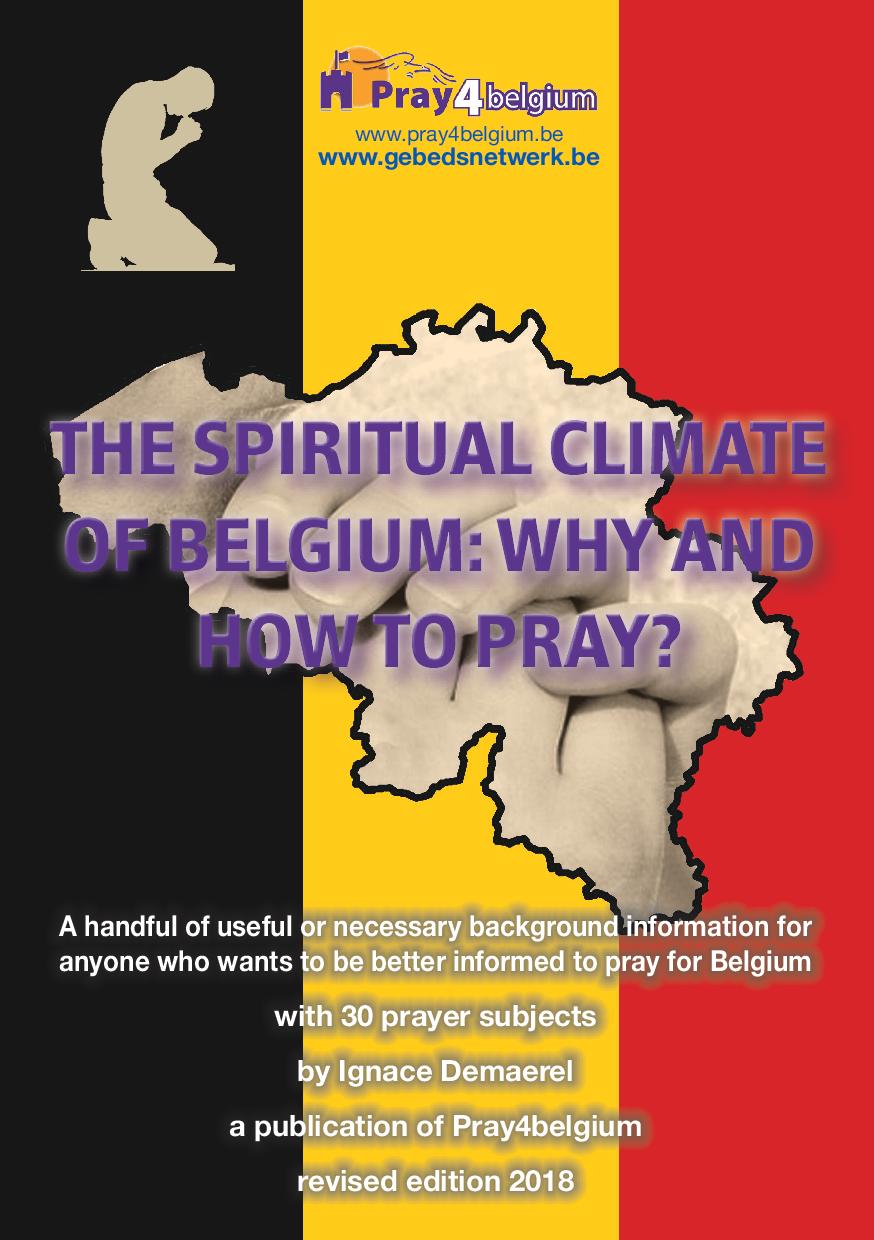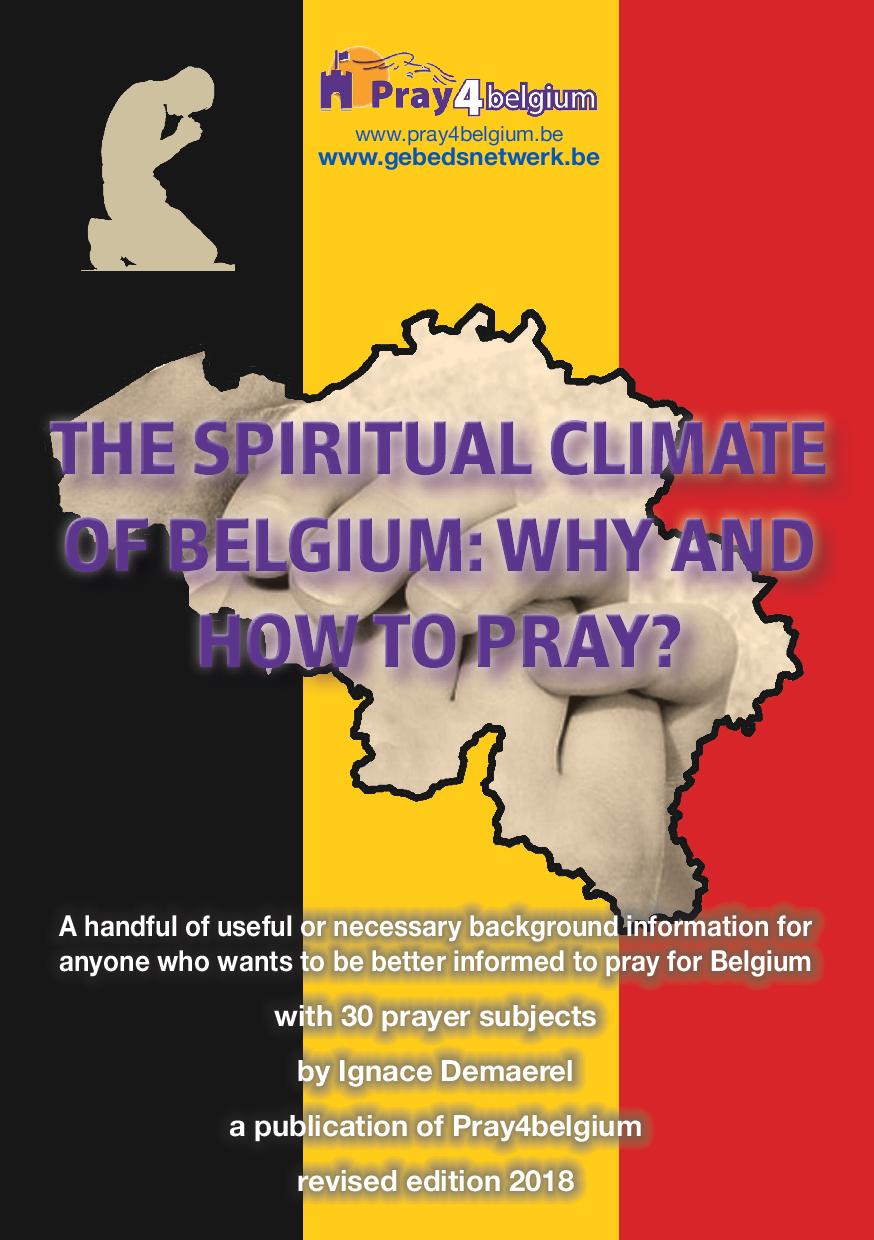 It is a critical analysis of the secular ideology of our modern, so-called enlightened western culture. Since the rise and growth of secularization, the place of God and religion is becoming increasingly problematic in our Western culture. But what is the alternative to its Christian heritage? Humanism puts 'man' at the center of everything, but can you 'believe in man' just as much as you can believe in God? Is this secular worldview really rational, based on science, consistent, and durable? And above all, does our society become more humane because of it? Can you simply obliterate God from our culture and values without these collapsing like a pudding? Secular humanism has always been extremely critical of the church—and in itself that is allowed—but what if we judge and measure it with the same criteria?
The '95 Theses' themselves (which are like the backbone of the book) can be downloaded for free: 95 Theses on humanism – brochure (21 p.) : it's like a teaser to give you a taste of the whole book.
Here are four endorsements by some precious friends:
"This book is as bold, direct, and clear in confronting humanism and its effects on the church and Western culture, as was Martin Luther's original 95 Theses that started the Reformation… This book takes you beyond the obvious and provides clarity and real answers to the key issues. It has the potential to not only inform but to transform culture. A highly recommended read for every Christian in the West."
Gary Benjamin, Pastor of Prayer at Gateway Church, Southlake Texas
"In this age when the global community is once again approaching a season of sweeping reforms, Ignace Demaerel has published his 95 Theses on Humanism to help us reexamine humanism. This is a thought-provoking read that examines the historical origins and various forms of humanism. The reader will also be challenged by the examination of the implications and conclusions of humanism which most in our time have accepted as true but with little examination or testing. It is a helpful and enjoyable read."
Barry Wissler, President, HarvestNet International
"Captivating, quick, and full of ingenious quotes that give shape to this ever-changing belief system. The author provides sharp wit and stark answers to present day questions. A quick tour of the philosophies and subtle changes that began to shape humanism and culture itself. The writer challenges humanism to use its pillars of tolerance and open-mindedness to discover itself. Does the Father of Humanism approve of what it is today?"
Rocky J. Gathright, founder of Four Corners Global
"Coming from a life of hands-on, dedicated, and committed Christian activism and prayer for Europe from his homeland of Belgium, Ignace Demaerel offers us a perspective on the European zeitgeist that is accessible and well worth reflecting on. I have found it to be a significant challenge to my own
thought and action and recommend it."
Roger Haydon Mitchell, Political Theologian and Activist, Lancaster University, UK
On the website of Wipf and Stock you can find all the details, and have a look inside.
It can be ordered through Wipf and Stock directly, through Amazon, through ChristianBook.com (25$ + shipping). But for those living in Belgium or Europe it is quicker and cheaper to order it here below. The normal price is 25 $, = 22,50 € + shipping (which is through Amazon: 7,21€, 9,47€ or 28,43). I offer you a friends' price: 20€ for the book + 4 € shipping for Belgium or 8 € for other European nations. You can order brochures and books here.
The book is also available as an e-book on Kindle (9,99$).
The Hungarian translation has been printed in January 2019: "Ignace Demaerel: 95 tétel a humanizmusról". Média: Könyv, ISBN 978-615-81163-0-5. Link: https://zugoszel.hu/hu/product/621
The Czech version has been published in November 2019: "95 TEZÍ O HUMANISMU – právě vyšlo!" Juda Publishing, ISBN 978-80-87239-45-2. Link: http://obchod.juda.cz/?346%2C95-tezi-o-humanismu-prave-vyslo&fbclid=IwAR2bplPIBPKANjLd7zlReLEbwfSvkSeul-FWIJ80qNM8fsL-QCFHsDYWU7E
Other translations into German and French are in the last stage, and Swedish is on the way too. May this message be heard in all Europe!
Please help me to make this message known also to humanists, secular thinkers and writers, secular media, press, websites etc. There is a flyer that can be downloaded, sent and shared to all your contacts.
All my books, e-books and e-brochures can be seen and bought on my Amazon-page. 'Spiritual Climate of Belgium' = 1,99 $ or 1,50 £ or 1,76 €. 'Father, make us one' = 2,49 $ or 1,88 £ or 2,20 €.
My ultimate hope is that all these products of my 'pen' may enrich, inspire and stimulate you, wake you up, make you smile…
Writing is only a side activity in my life. Besides being a husband, father, foster father and grandfather, I am a school teacher in religion, a pastor in a church in Brussels and a coordinator of a prayer network. You can read more details in the biography here below.
Please feel free to respond to the blog.
One of my hobby's is photography. A very small selection (36 of them) has been printed on canvas and is for sale (see below).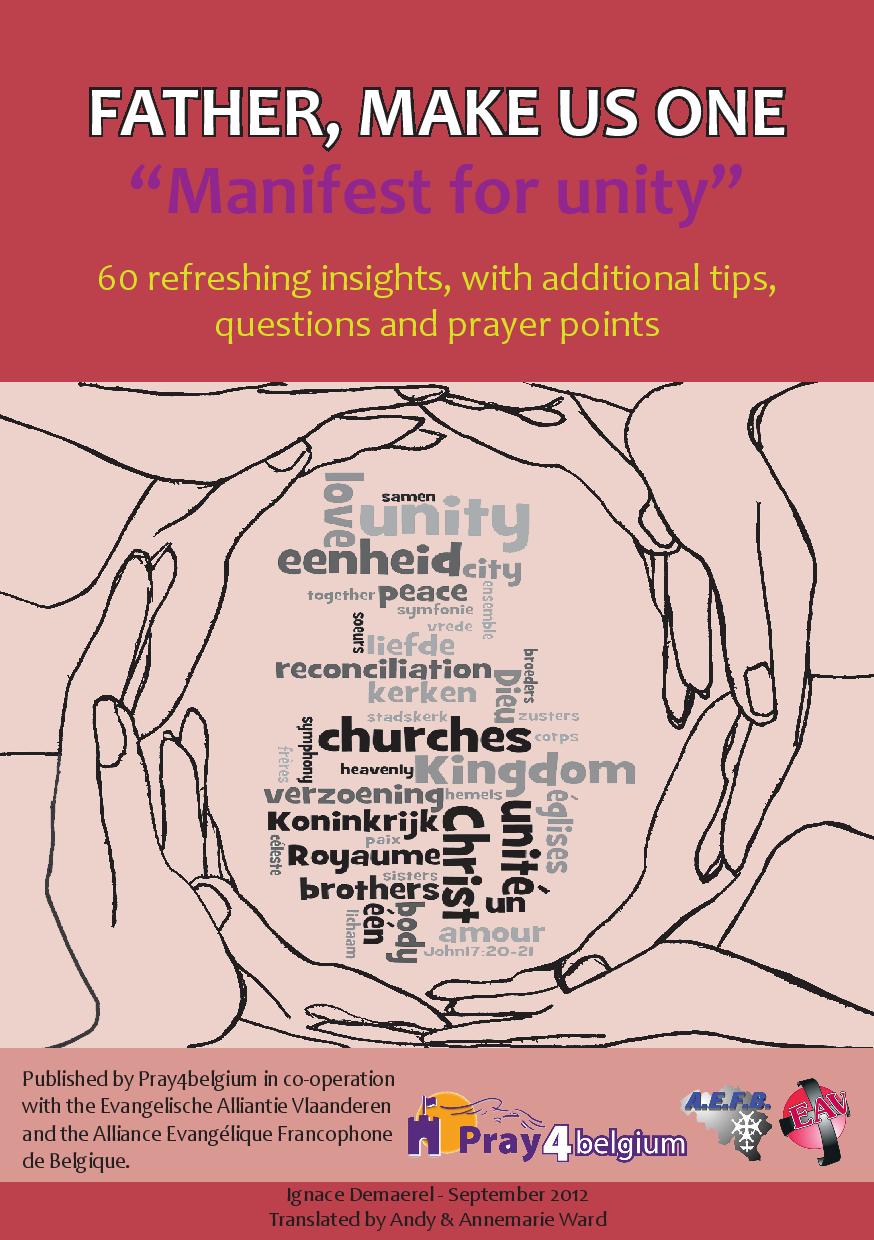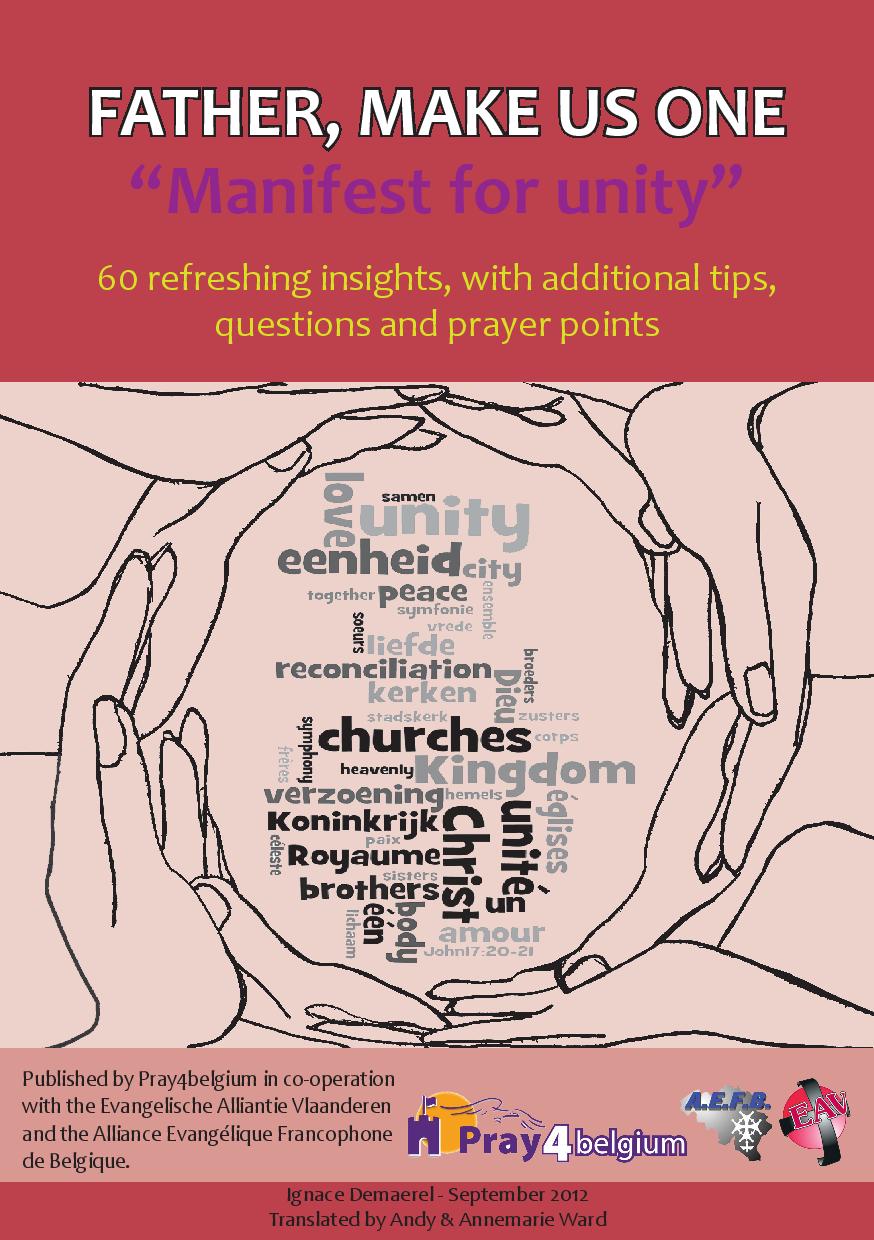 Biography
Born in Uccle (Brussels) in 1961
Grown up in Leuven, Kessel-lo and Heverlee
Primary school: Saint Augustine in Kessel-lo
Secondary school: Latin-Greek humanities, Sint-Albertuscollege Haasrode
University (1) 1978-1982: Philosophy, KULeuven (thesis on Blaise Pascal)
University (2) 1982-1990: Protestant Theology, Faculty of Protestant Theology of Brussels (thesis on the Pentecostal movement in Flanders)
Marriage: 1985, with Miet Vanbeckevoort
Children: 4 children, 2 foster children and 4 grandchildren
Current residence: Schaerbeek
Activities and commitments
student ministry, University of Leuven (1981-1986)
prison chaplain in the auxiliary prison Leuven (1983-1985)
teacher of Protestant Evangelical Religion in public schools (1988 to present)
pastor of 'Christengemeente de Ark', Diest (1990-2006)
coordinator of prayer movement 'Gebedsnetwerk.be ('Prayernetwork.be') (1998-present); in this context I went on trips to USA, South Korea and Israel
involvement in the 'Europe-Africa Reconciliation Process': I was twice in D.R.Congo (2006 and 2008) and once in Rwanda (2009); see www.pray4belgium.be
vice-chairman of the Evangelical Alliance Flanders (2005-2010)
pastor of a house church 'Ammi Brussels' (2007-present)
chairman of StapSteen vzw ('Stepstone', a social project in Laeken and active in weekends for married couples)
Publications
Articles on prayer and spirituality in several magazines
Brochure 'Spiritual History of Belgium': useful and necessary background information for anyone who wants to be better informed to pray for Belgium, 2008, self-published, 22 p.; also translated in English, French, Portuguese and Finnish. In 2018 a revised edition was published: 'The spiritual Climate of Belgium: why and how to pray?', 30 p., available in Dutch and French too.
Brochure 'Father, make us one – Manifesto for unity', 2012, 64 p., self-published, distributed in collaboration with the Evangelical Alliance Flanders and l'Alliance Evangélique Francophone de Belgique; available in Dutch, French and English
Columnist / opinion maker at Knack.be on the theme of religion (2012 to present, >50 columns published)
Book 'Gebed, diepgeworteld en wijdvertakt –  40 groeischeuten voor gebed en voorbede', ('Prayer, deeply-rooted and widely branched' – 40 growth shoots for prayer and intercession'), 2009, Face to Face Publishing, Mechelen, 176 p. (ISBN 978 907   4901000)
Book 'Jezus 2.0 – Wat heeft hij ons vandaag nog te vertellen?' ('Jesus 2.0 – What does he have to tell us today?'), 2015, Davidsfonds, Leuven,   120 p. (ISBN 978-90-5908-648-7)
Book 'Wie Mij eet – Er zit meer in brood en wijn' ('Whoever eats Me – There is more to bread and wine'), 2017, Boekscout.nl, Soest, 188 p. (ISBN: 978-94- 022-3808- 2)
Book '95 stellingen over het humanisme – Christendom en Verlichting, secularisme en vrijzinnigheid', 2017, Boekscout.nl, Soest, 232 p., (ISBN 9789402239157).
Book '

95 Theses on Humanism: Christianity and Enlightenment, Secularism and Freethinking

', Wipf and Stock, Oregon, US, 202 p. (ISBN 13: 978-1-5326-5536-4).
Photography
Contact: ignace@ignacedemaerel.be