The world of e-books offers enormous advantages: (1) you can take countless with you anywhere and constantly have them available on your laptop, tablet or smartphone, (2) they can't be damaged, broken or lost, (3) you can make unlimited notes in them, underline and mark parts, (4) they are cheaper than printed books, (5) you can order them anywhere in the world without shipping costs and you have them in one minute…
Anyway, that's why I decided to publish all my brochures (about 'The Spiritual Climate of Belgium' and 'Father, make us one') in three languages as an e-book on Amazon.
Here you can find all my books (2) and brochures (6) on my Amazon page:
https://www.amazon.com/Ignace-Demaerel/e/B07GVLW5Y4?ref=dbs_p_ebk_r00_abau_000000
Just to freshen up your memory:
(1) "The spiritual climate of Belgium: why and how to pray". (32 pages) contains 23 short chapters with background information + 30 prayer topics in order to pray better for Belgium. Price of the e-book: 1.76 €
(2) "Father, make us one. Manifest for unity". (2012, 64 pages): 60 refreshing insights regarding unity between Christian churches or between Christians, reconciliation, "kingdom" thinking, "city church" (with 11 concrete tips, 21 questions for discussion and 36 prayer topics). Price of the e-book: 2.20 €.
The French and Dutch versions are also available: very useful for friends, missionaries or intercessors from abroad!
Of course you can also order the printed versions (resp. 4 € a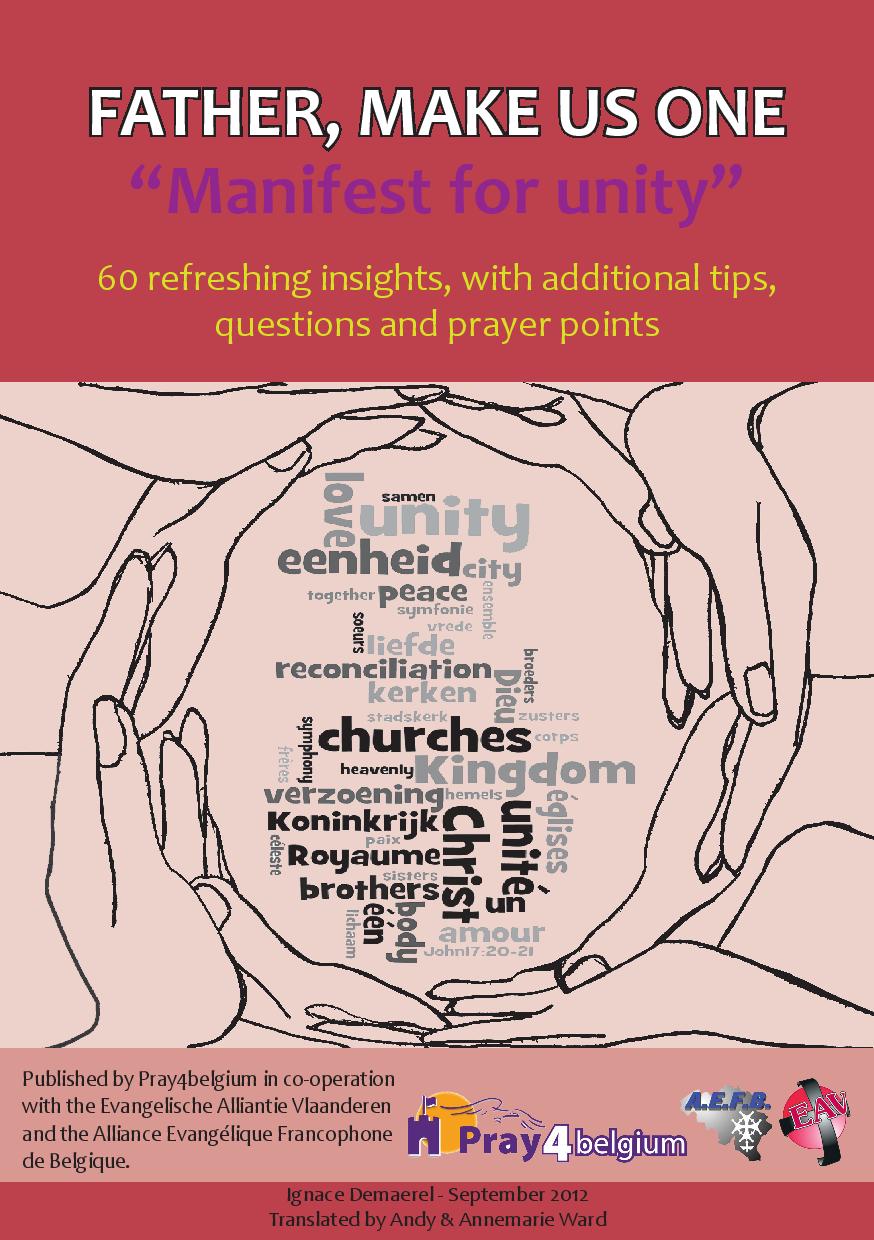 nd 3 € + shipping costs).